The CSB is designed to be both literal and readable.
A translation that is trustworthy, and easy to understand. A Bible pastors can preach from, and anyone can easily share with a friend or neighbor reading it for the very first time. The goal of the CSB is simply this: to grow the number of people reading God's Word and serve the Church in her mission to make disciples.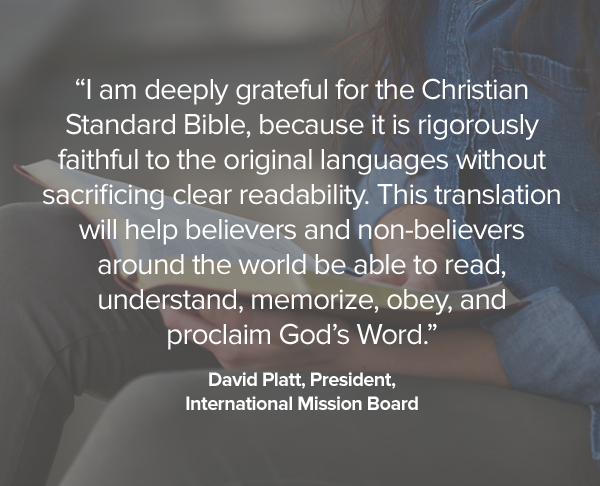 You don't have to choose between
accuracy and readability.