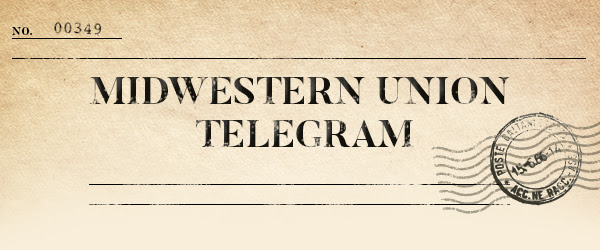 A TELEGRAM WAS ONCE THE FASTEST WAY TO SEND MAIL. THOSE DAYS ARE HISTORY.

SMALL GROUP BIBLE STUDIES ARE CHANGING TOO. THERE'S NOTHING WRONG WITH THE WAY YOU'RE DOING IT NOW, BUT SMALLGROUP.COMREPRESENTS THE FUTURE OF DISCIPLESHIP TOOLS.

FIND OR CREATE A CUSTOM STUDY TO MATCH YOUR GROUP'S UNIQUE PREFERENCES.
BUILD A SERIES OF STUDIES BASED ON A DISCIPLESHIP PLAN.
ENHANCE STUDIES WITH VIDEO FROM TRUSTED TEACHERS LIKE MATT CHANDLER, TONY EVANS, BETH MOORE, JOHN PIPER, AND OTHERS.
INCLUDE YOUR OWN VIDEOS FROM YOUTUBE OR VIMEO.

SIGN UP FOR A FREE PREVIEW AT SMALLGROUP.COM