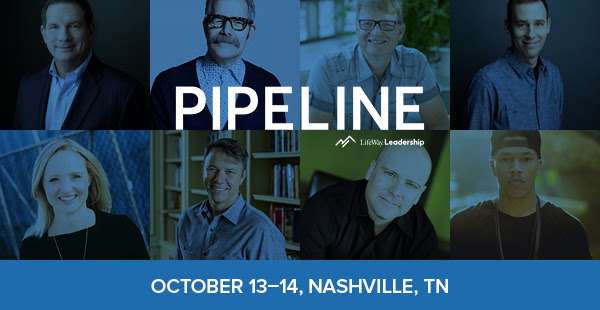 WHERE DOES HEALTHY, EFFECTIVE LEADERSHIP COME FROM?
In short, it starts with you.
Ephesians 4 says the calling of church leaders is to "train the people in the work of the ministry." The result, Paul says, is healthier, more effective churches. Pipeline aims to help you do just that.
WHY PIPELINE?
This two‑day conference (2nd day optional) will help you learn how and why to create a leadership pipeline to develop people at every level in your church—from weekly volunteers to pastoral staff.
Pipeline is unlike other church leadership events because it offers real training, something you can take home and implement immediately.
SAVE $40 OR MORE WITH EARLY BIRD REGISTRATION
Early bird registration is now open. But act now—space is limited and Pipeline will fill up fast. Click below to view the schedule, rates, full speaker lineup, session topics, and more.